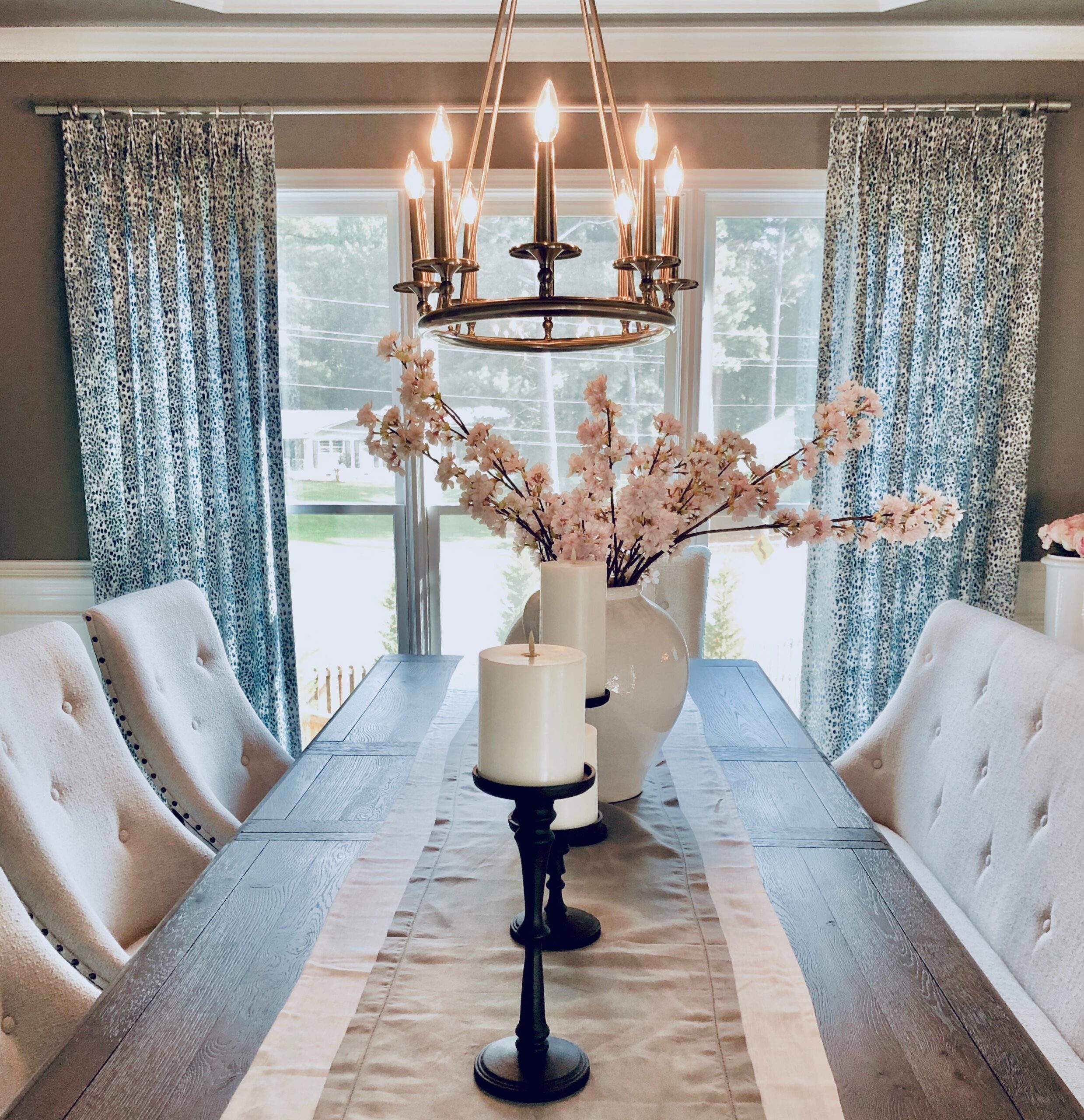 The Hickman House helped to dream up this fabulous space through the inspiration of our client's love for New Orleans and all things leopard print! We chose some beautiful, glamorous fabrics and went from there. We started with the formal dining room. Take a look…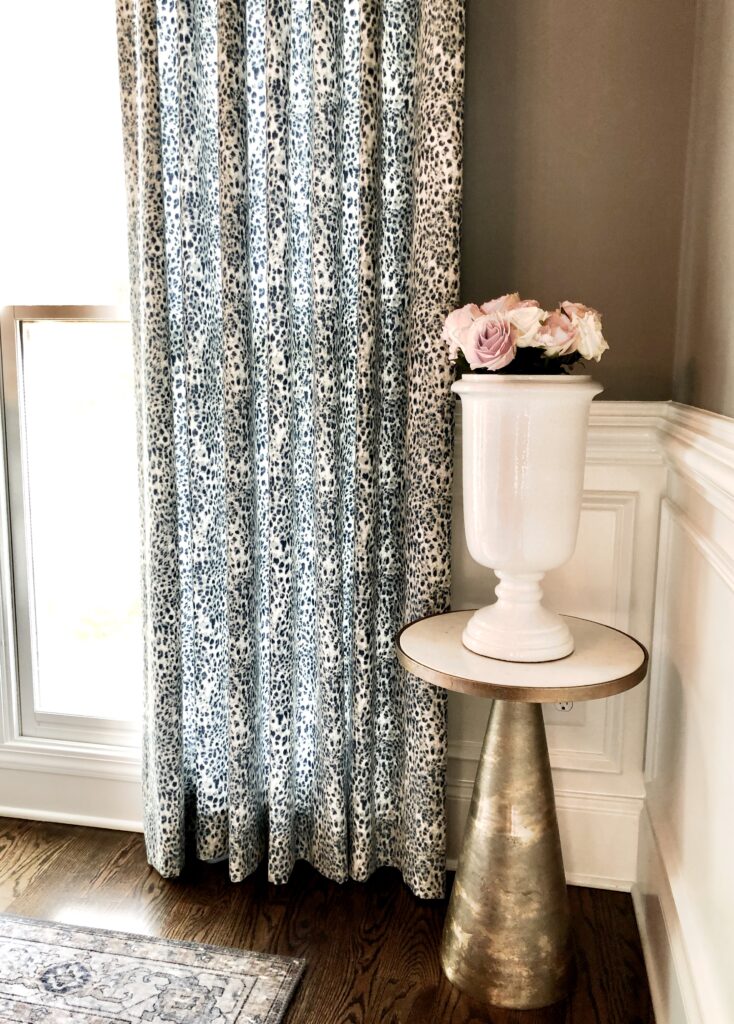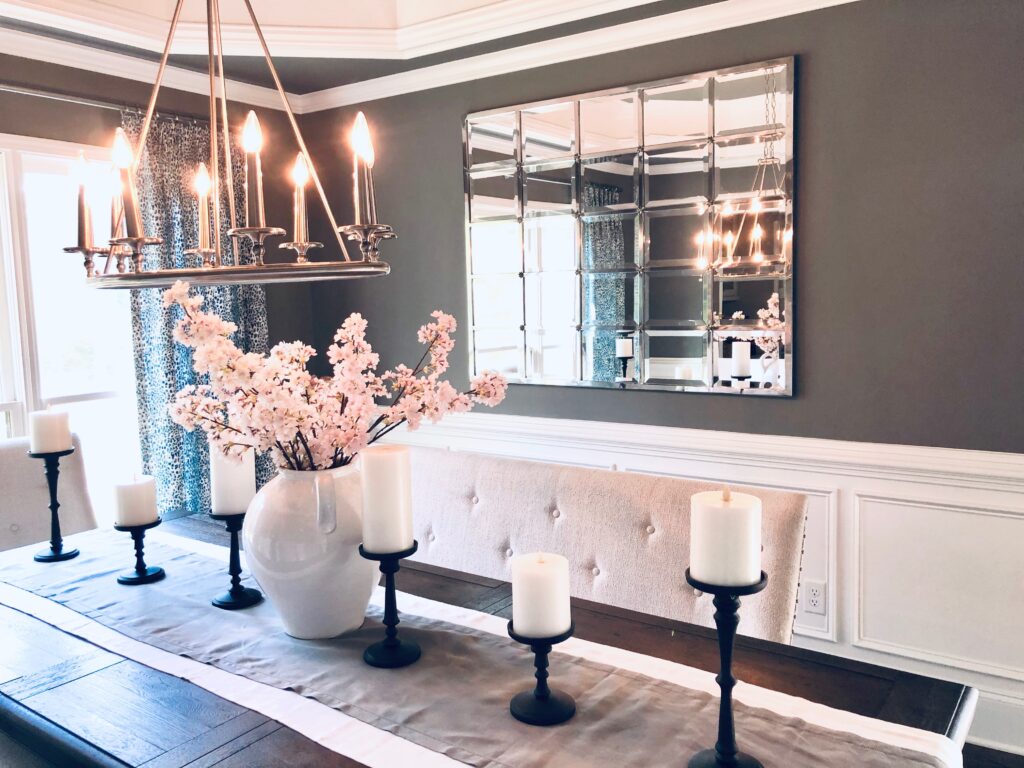 The blush colored flowers scattered throughout the house are all part of our client Tanya's special feminine touch.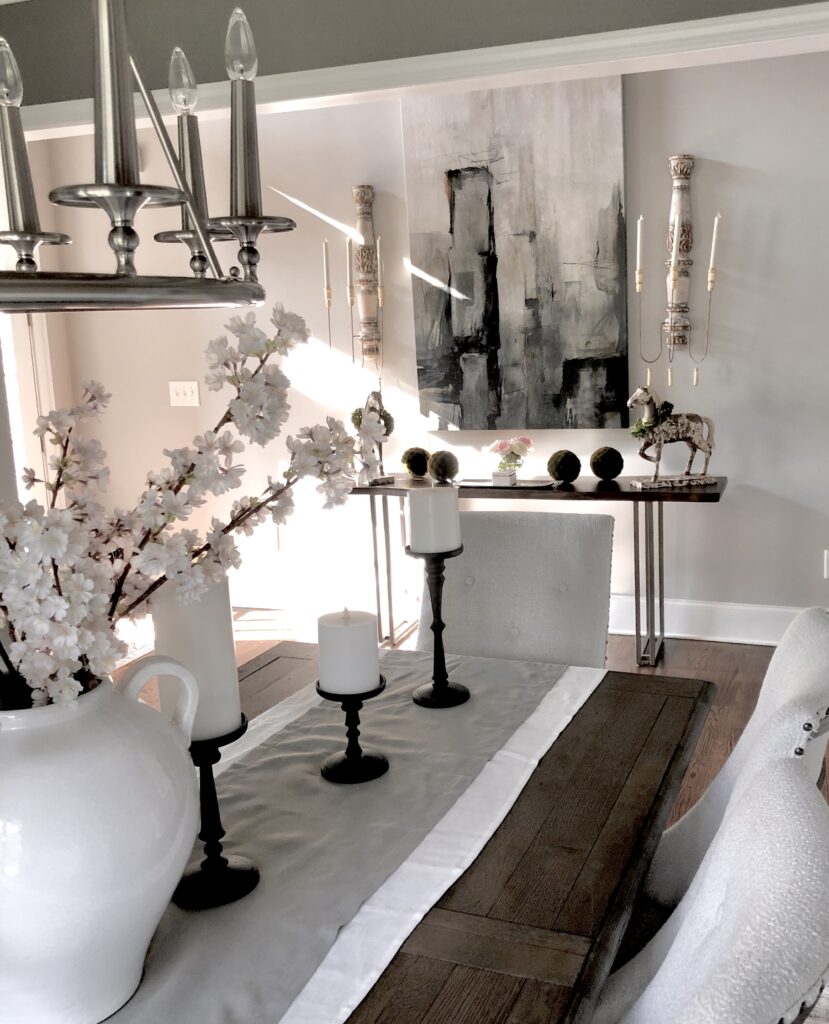 We connected the romance of the formal dining room and the lofty entry way with some gorgeous, French, antique style sconces.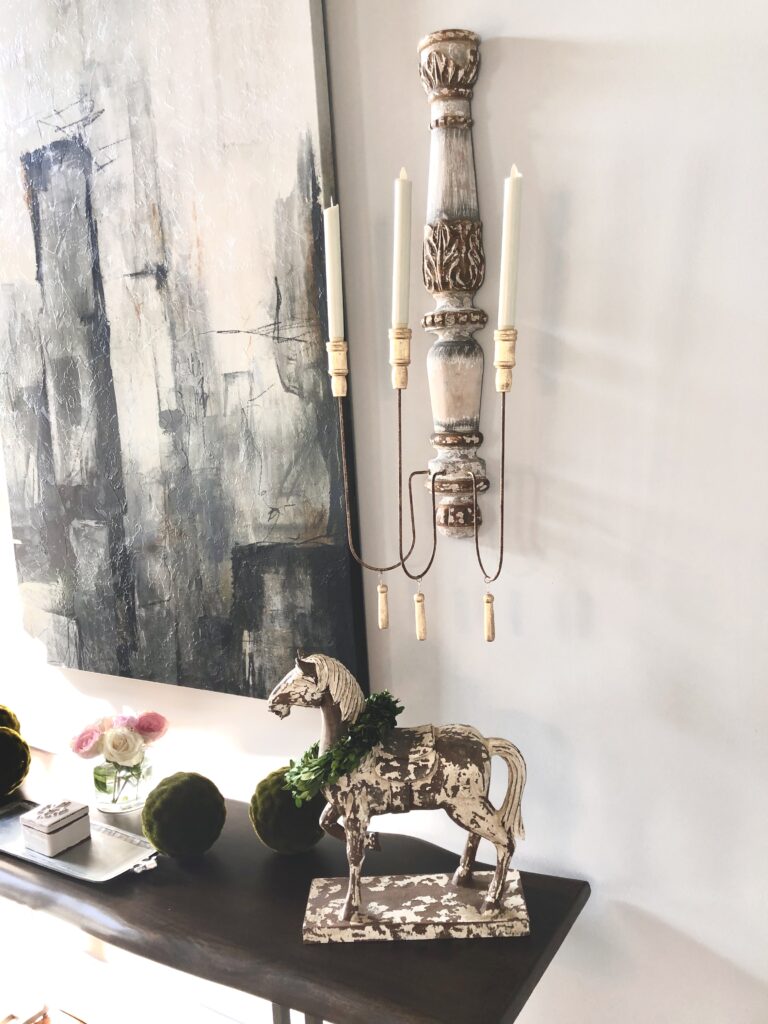 We kept the romance flowing throughout the home by adding gilded candle pillars and photo frames. Tanya chose this elegant horse for the entryway and adorned him with a wreath of greenery for a special touch.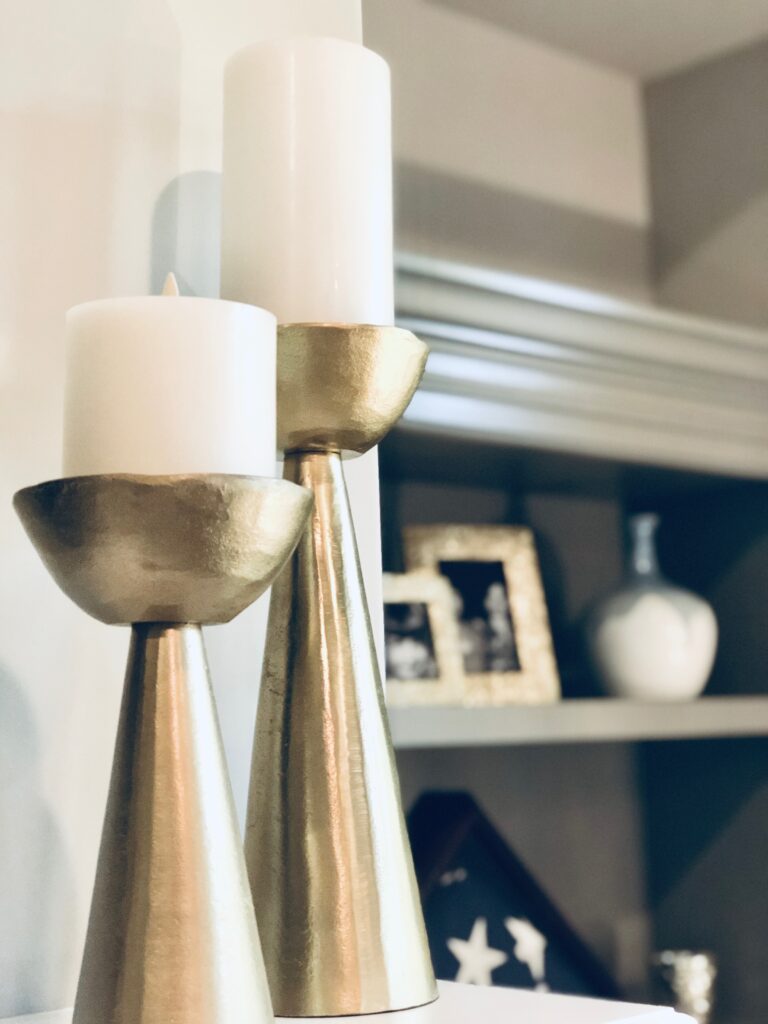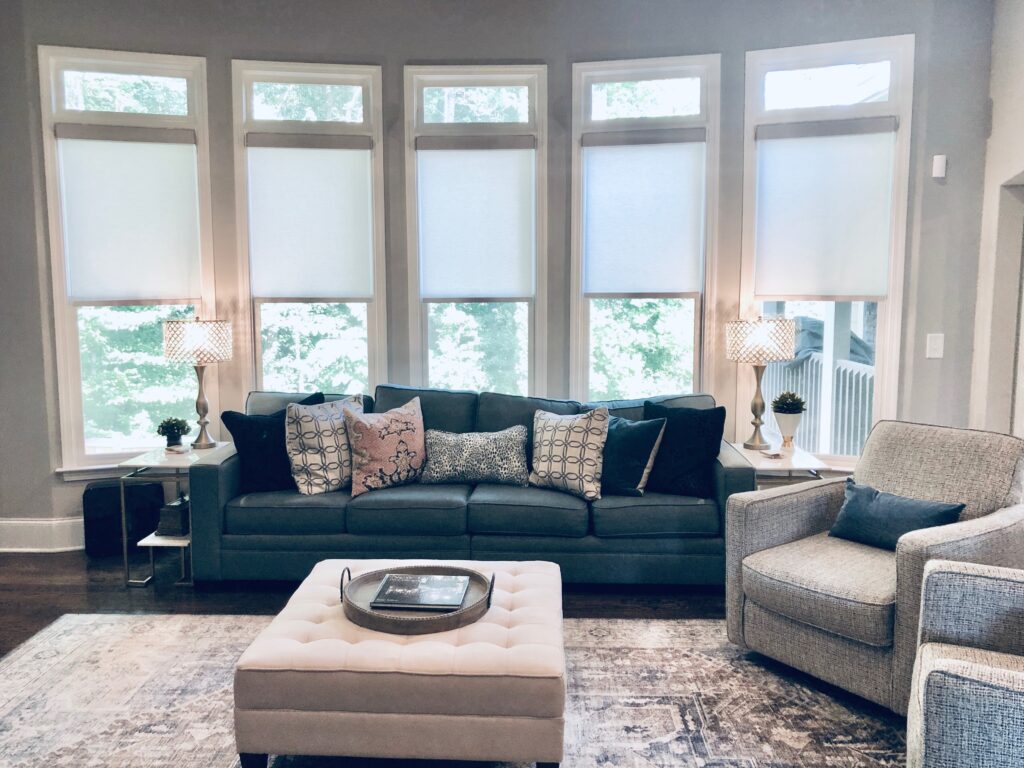 In the great room, we chose linen, easy-to-manage, remote control Roman shades for all the windows. We kept the flow of our beautiful fabrics going through the decorative yet comfy pillows.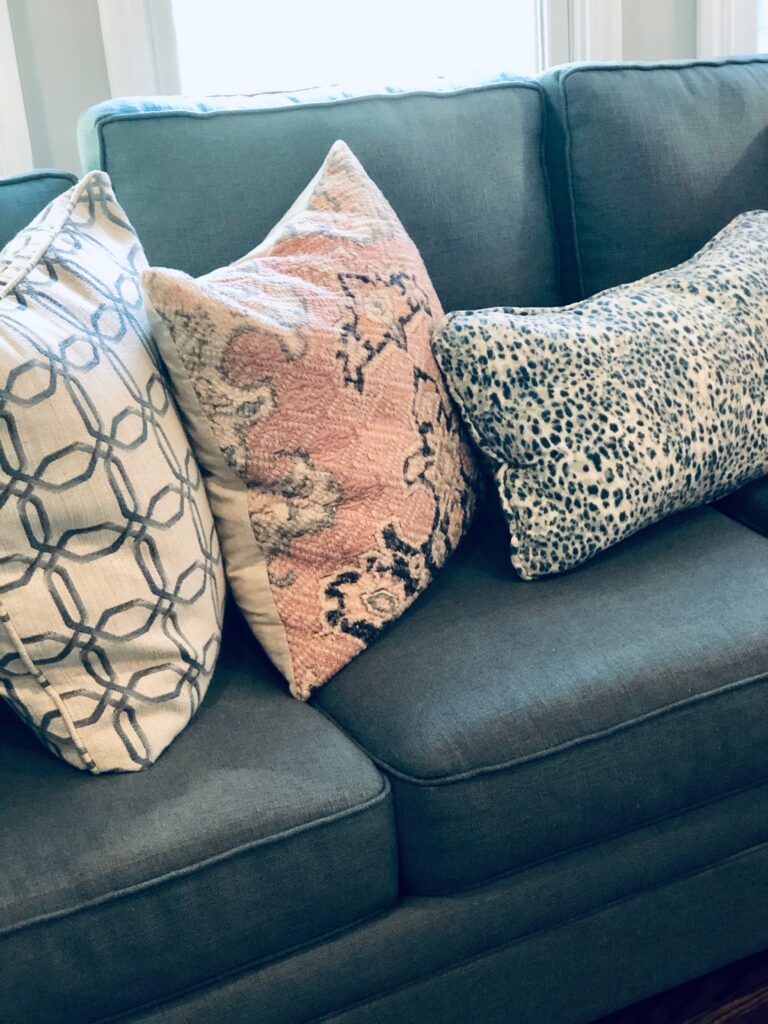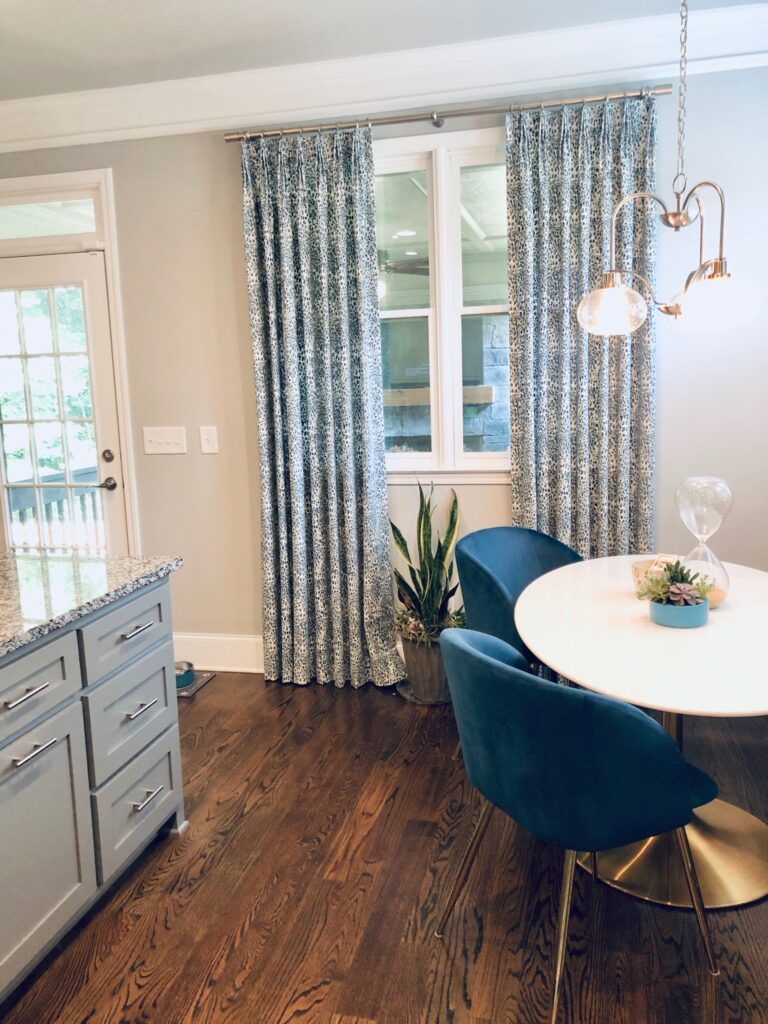 In a corner dining nook adjoining the great room, we once again featured our leopard print window treatments complimented by chairs of deep blue velvet. The luxurious fabrics combined with the modern silhouettes of the table and chairs keep the home updated and on trend while staying "classic" at the same time.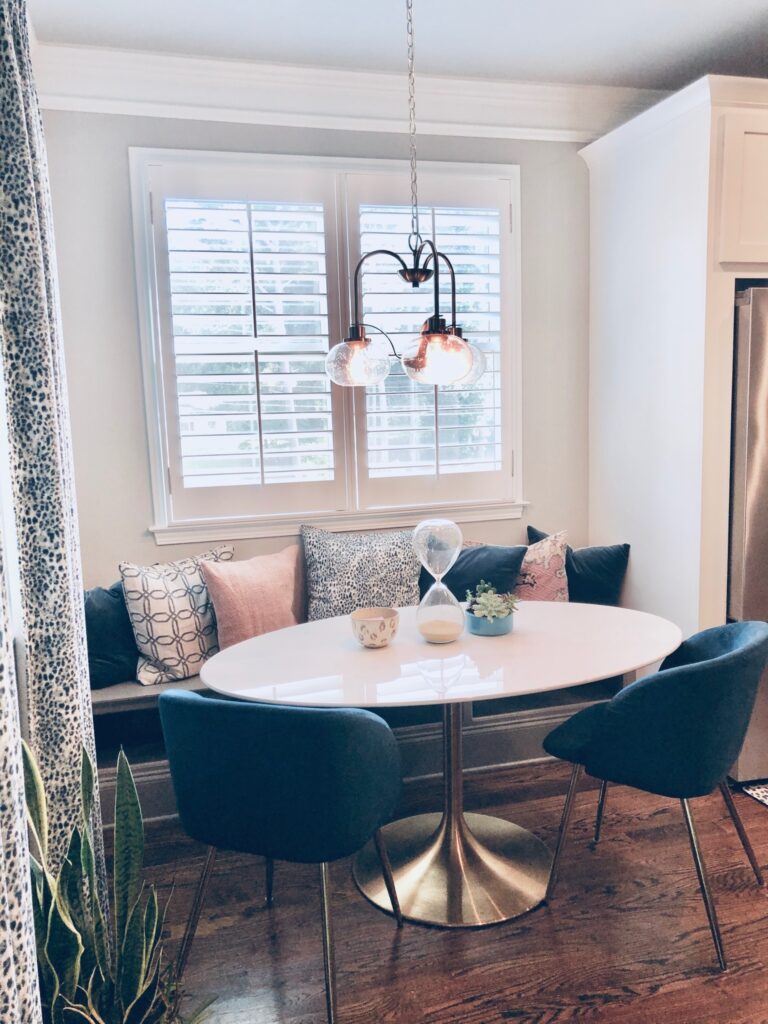 As it turns out, this stylish nook has become the perfect family spot for a nightly game of cards.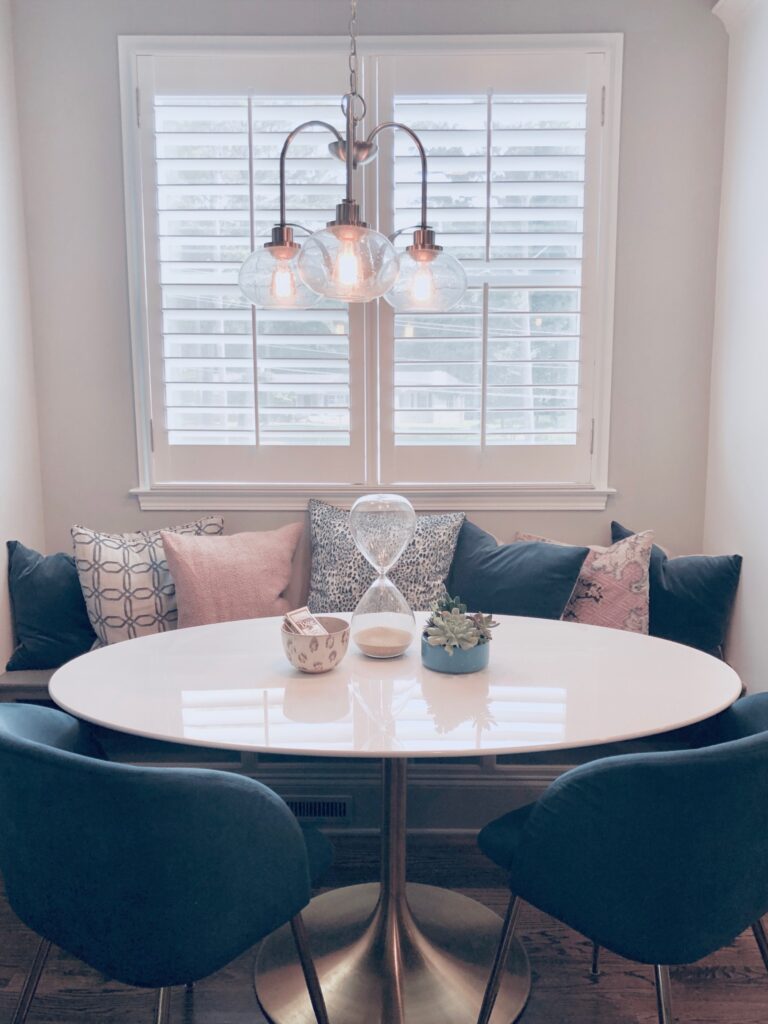 Where is the perfect place for this stylish family to keep the card deck handy?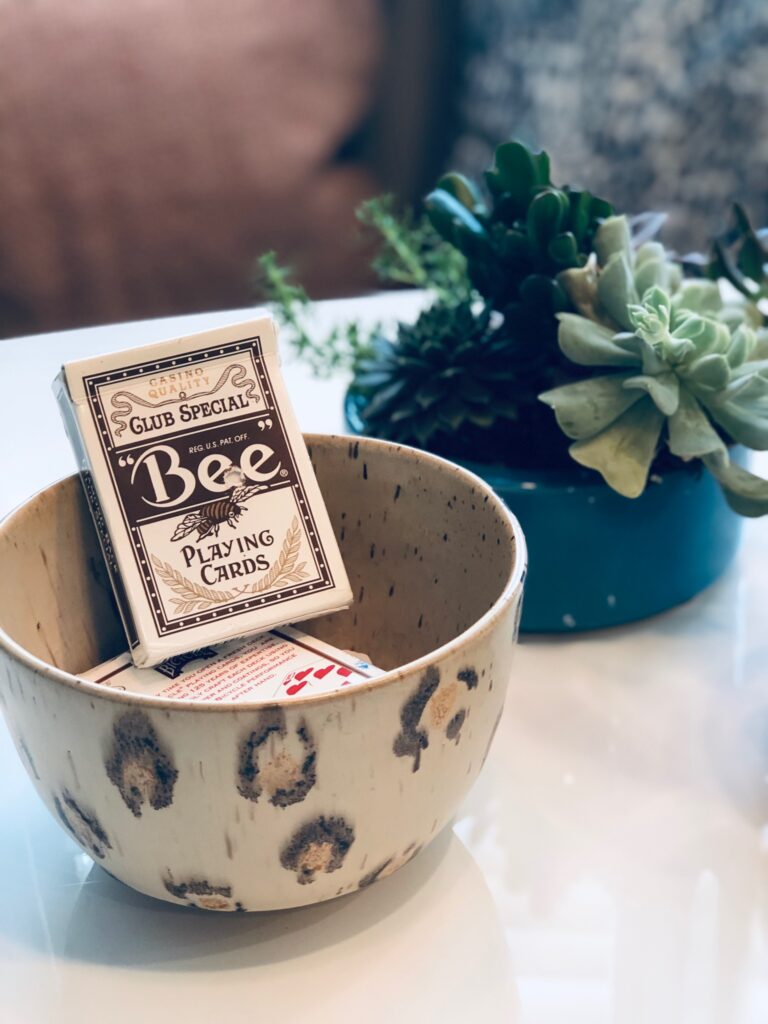 Well…in Tanya's leopard print bowl of course!
So, bring in the friends and family. This stunning home is ready to welcome guests. And…as they say in New Orleans, "Let The Good Times Roll!"