Home of Sara Capitol in Marietta, Ga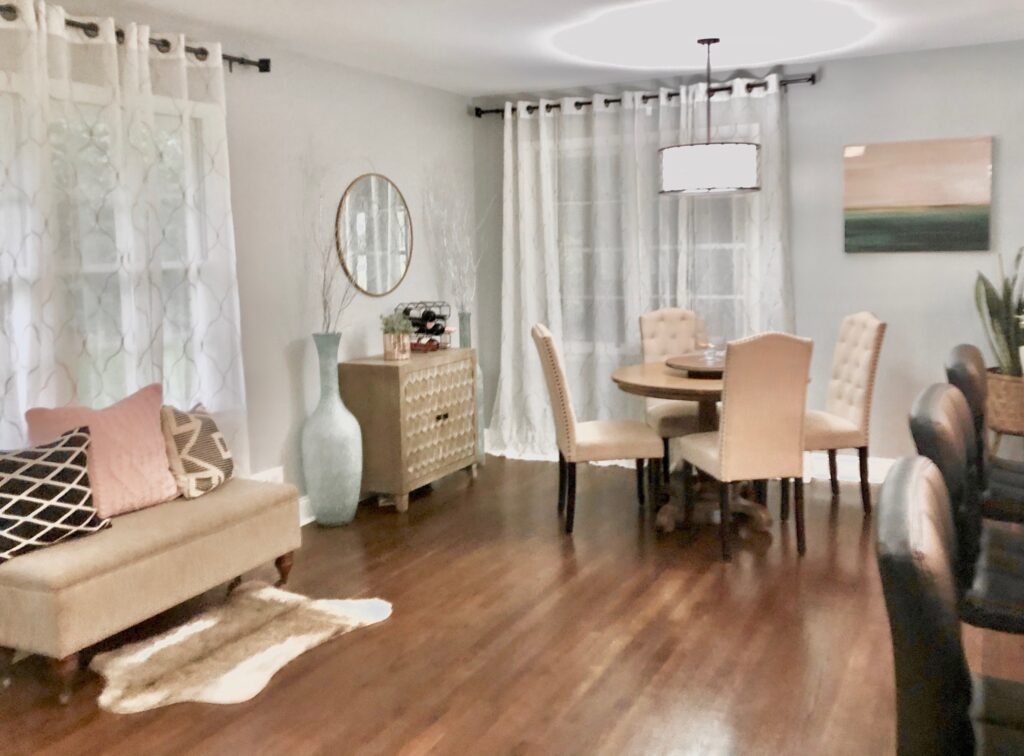 Our client Sara was ready for a fresh start on life in a new home. She asked The Hickman House to "start from scratch" in her new space and create a feminine, cozy nest for her and her two lovely daughters.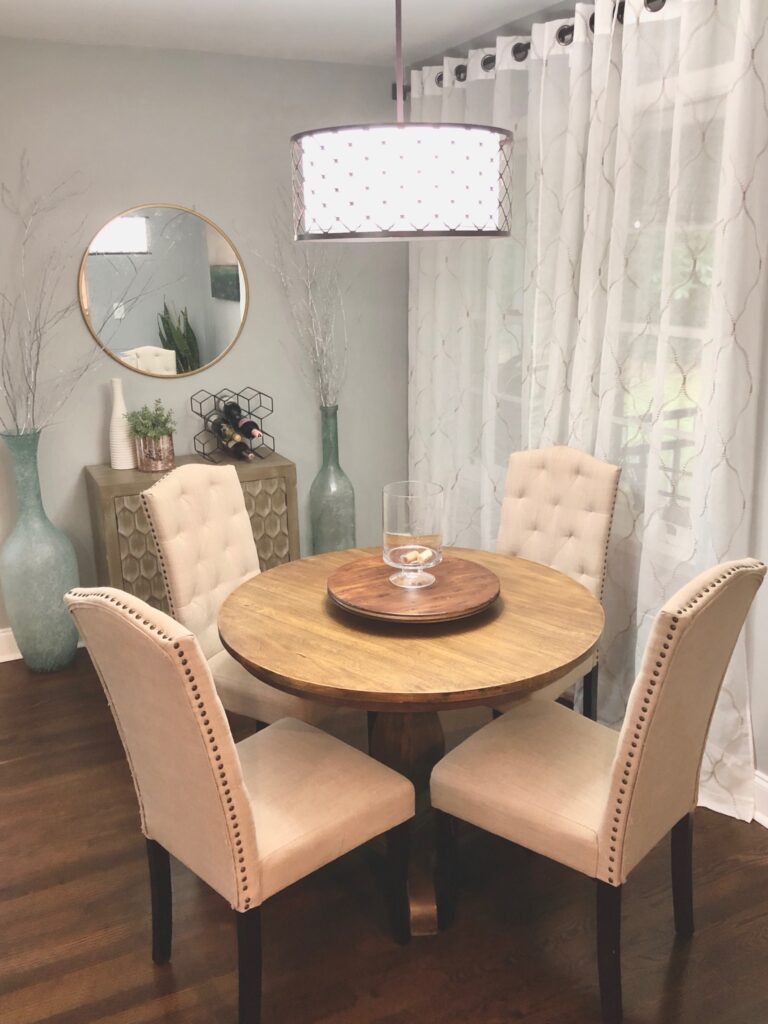 We happily got to work and began creating an inviting, eclectic yet refined space. As a self-proclaimed "water baby" who loves afternoons spent with a good book at either poolside or seaside, Sara requested relaxing ocean colors mixed with deeper turquoise and jade jewel tones. So, we drew our color palette from the ocean, from beautiful jewels, and from soft, blush pinks she also requested. We wanted this new home to feel like heaven for their family!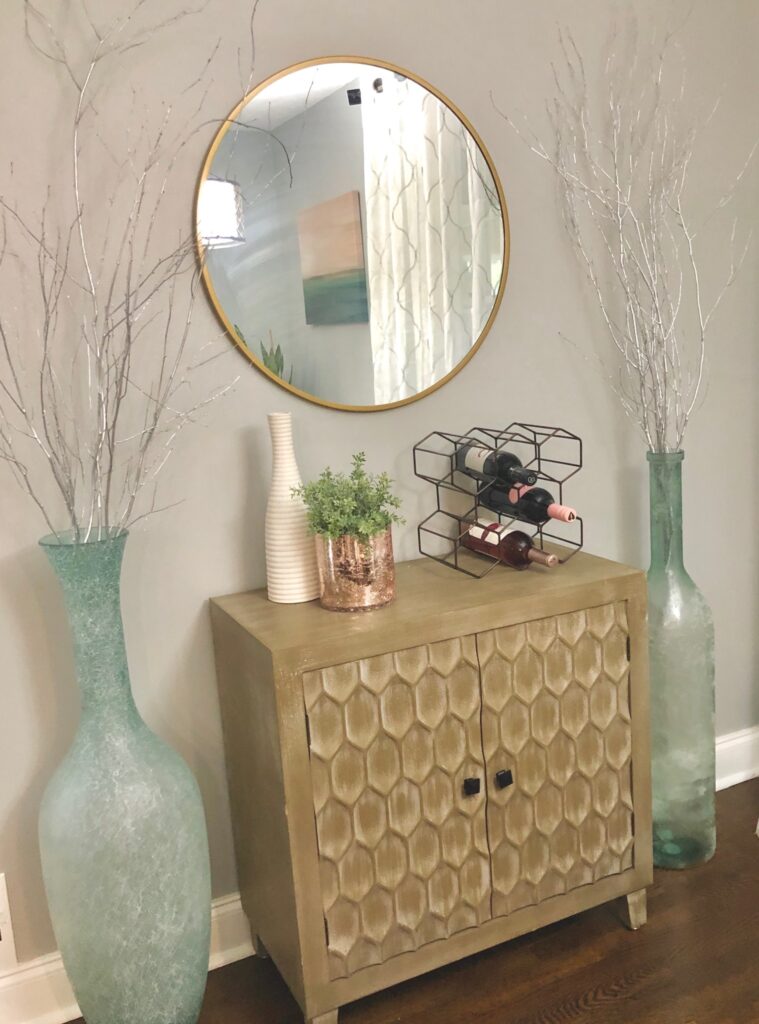 To achieve that eclectic look, we combined classic style like this pedestal table from Casabella with the more trendy style of this side buffet cabinet and wine rack. The circular mirror from Target and oversized, sea-glass tinted vases continue to layer the home with interest.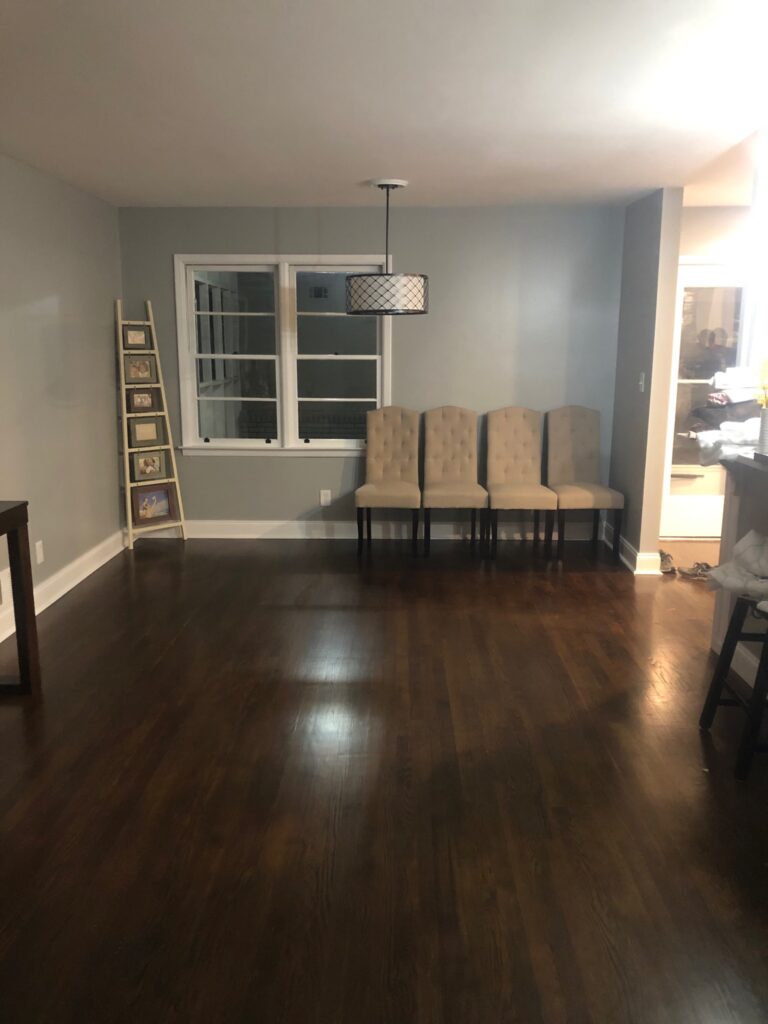 Here you can see what we mean by creating "from scratch!!!"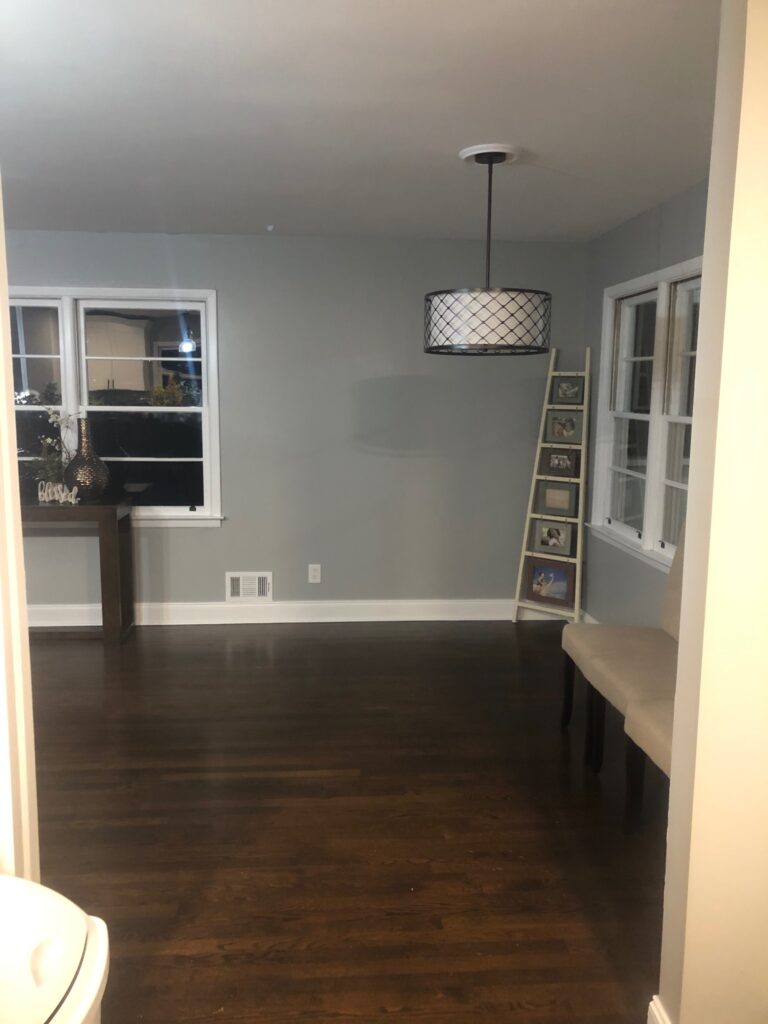 We especially love the before and after of the living room space! Here's before…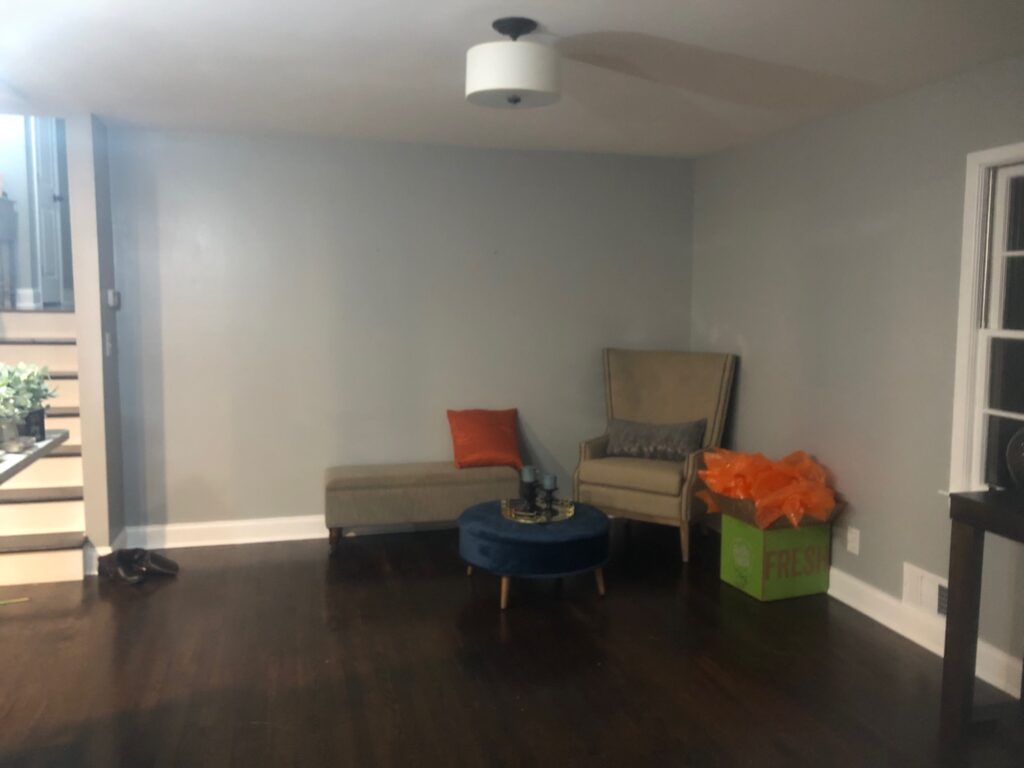 And here's after…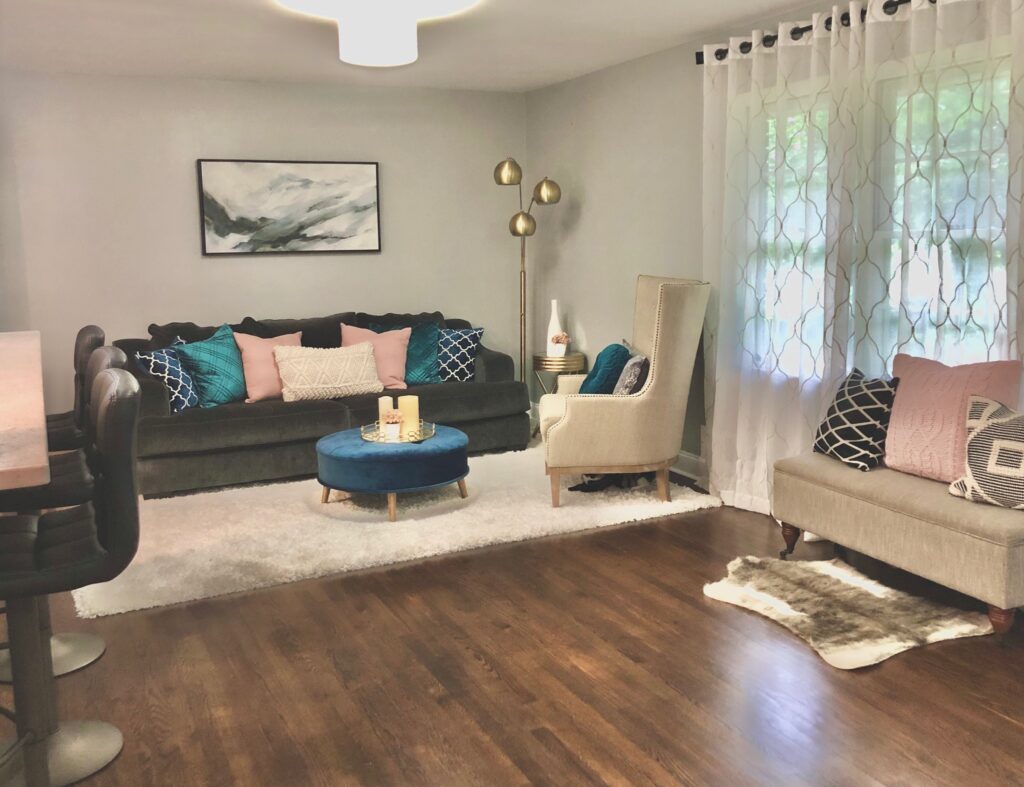 Here you can see all of our color scheme displayed in different textures. We dressed the bare windows in sheer, flowing white, curtain panels that bring in dreamy afternoon light.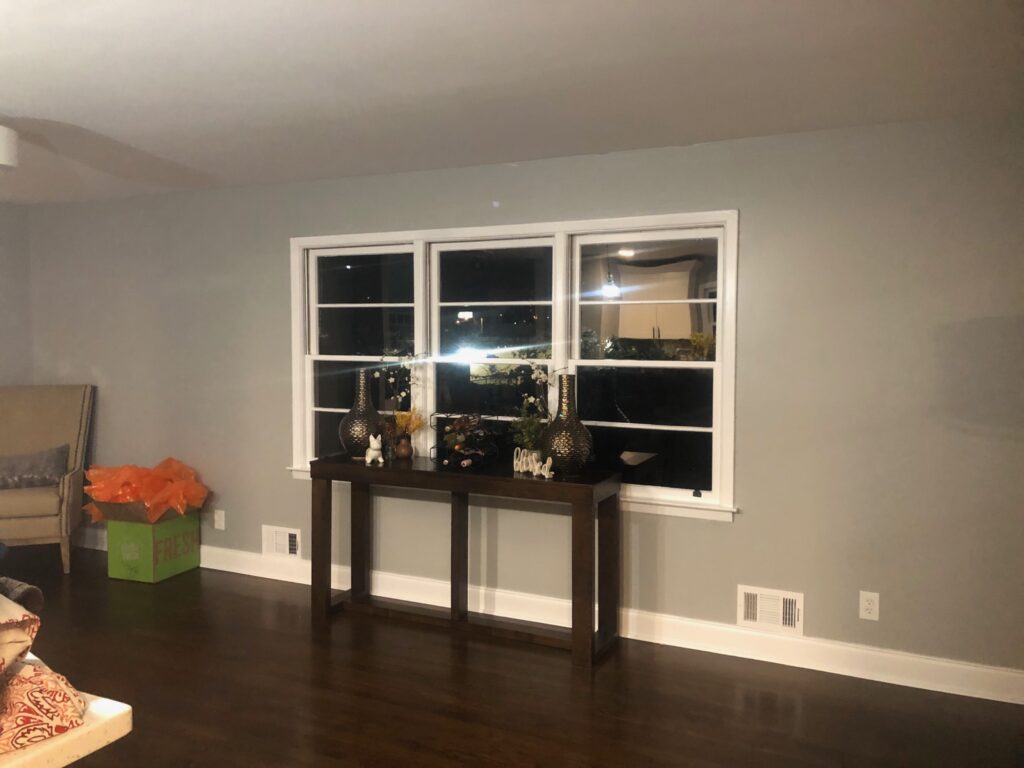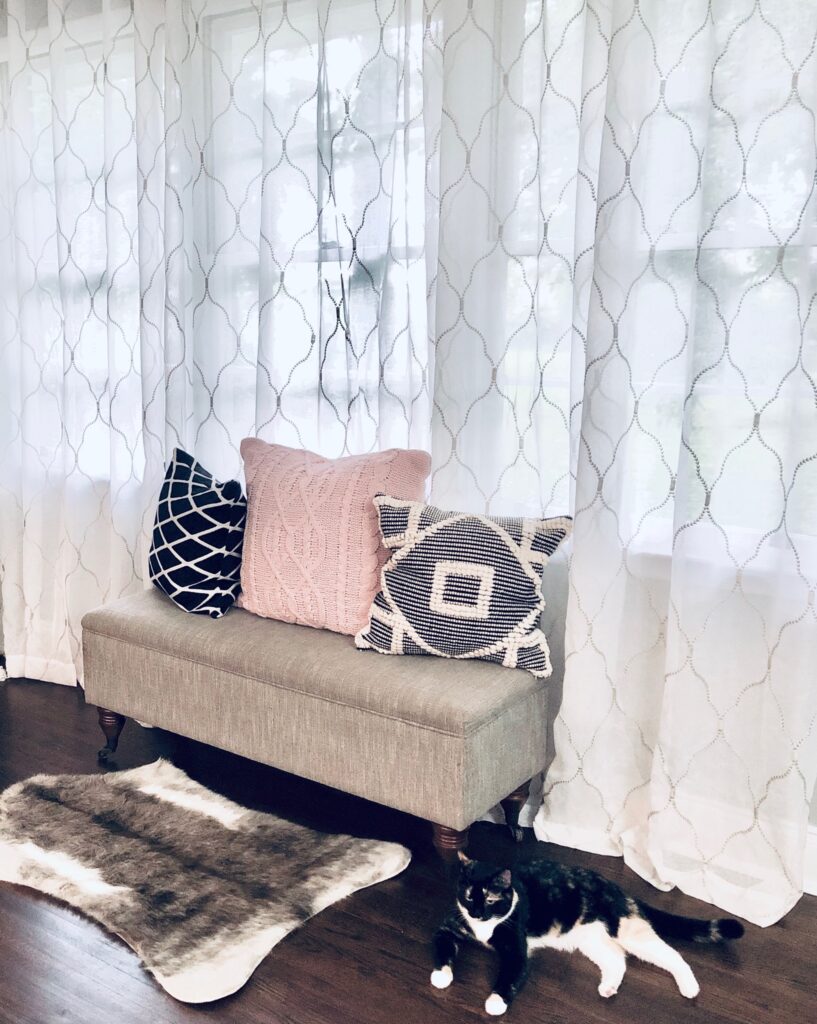 Sara's cat Milo loves to lounge on lazy afternoons near the faux fur rug for her lengthy cat naps.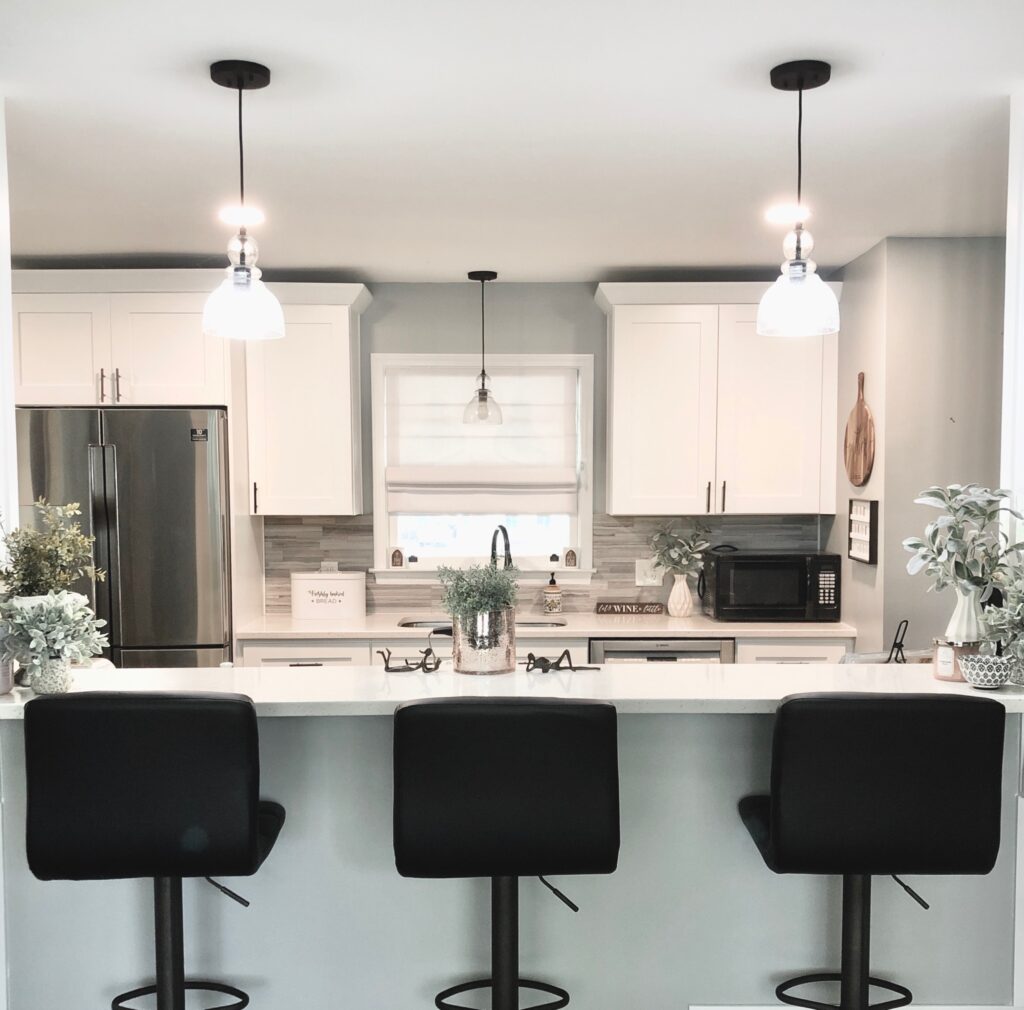 The open space is wonderfully flooded with light, and the adjoining kitchen is often sunny and cheery. We chose a modern silhouette for the leather barstools in order to streamline the space, and we kept to a black and white color scheme in order to keep the kitchen area clean and simple.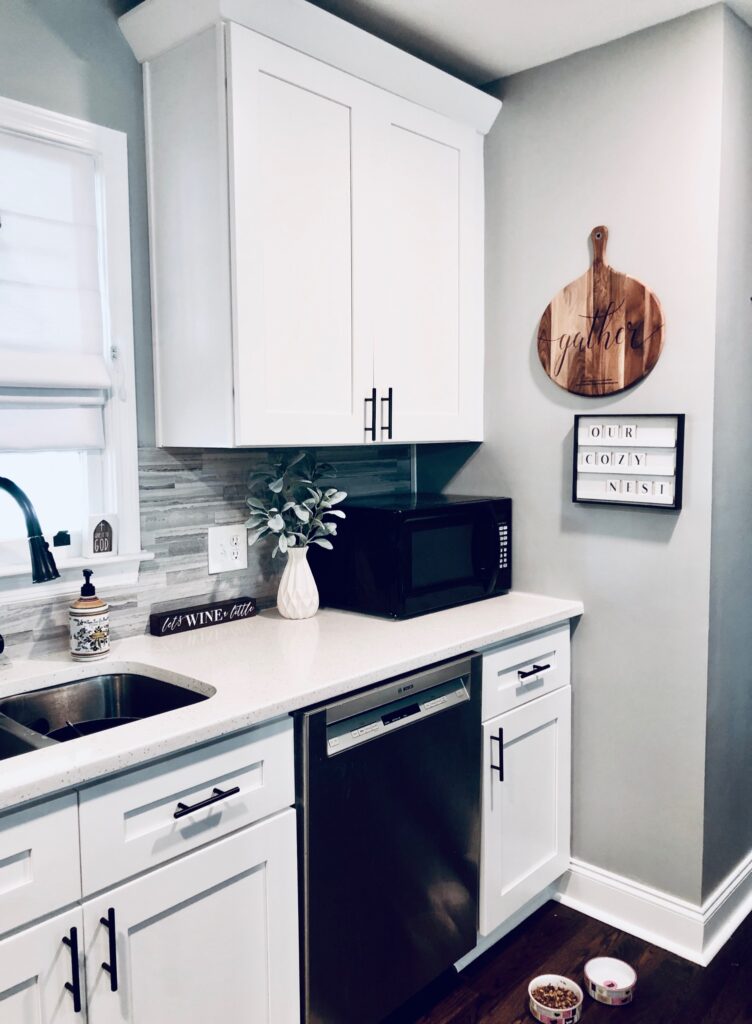 We placed cottage style accents to keep the cozy feeling going. We chose white linen Roman shades to keep things clean and crisp at the same time.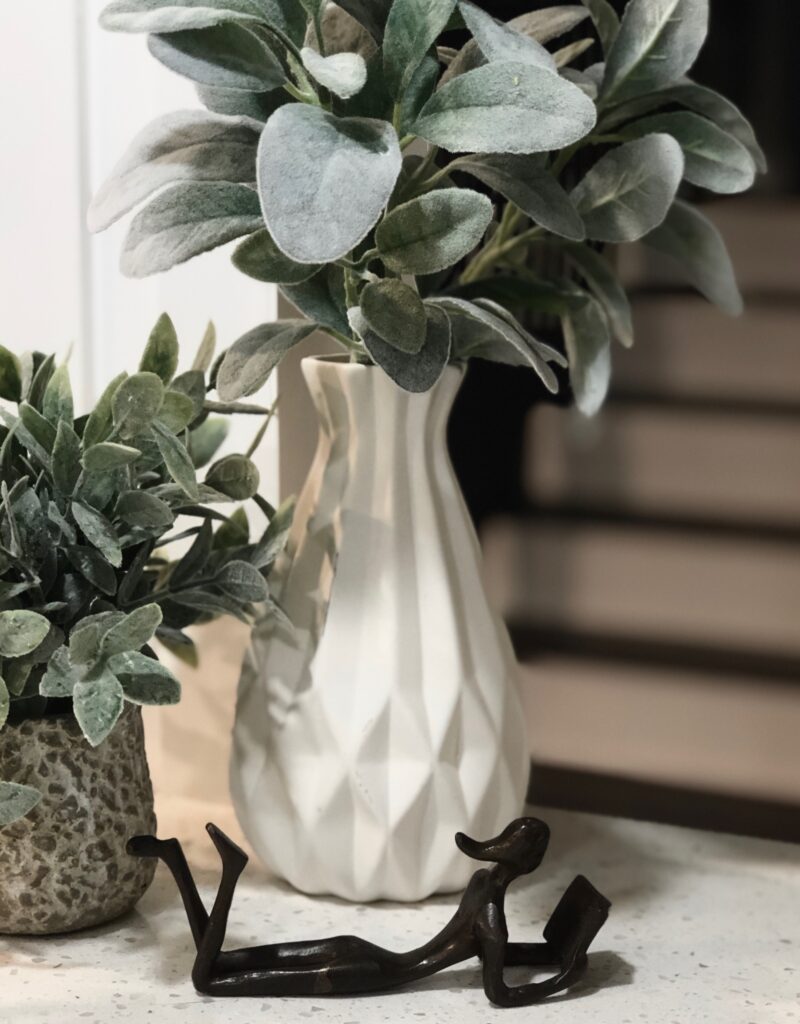 Part of the "homeyness" in this cottage comes from all the creative little surprises. Here, a tiny "avid reader" (like Sara) reflects the homeowner's personality.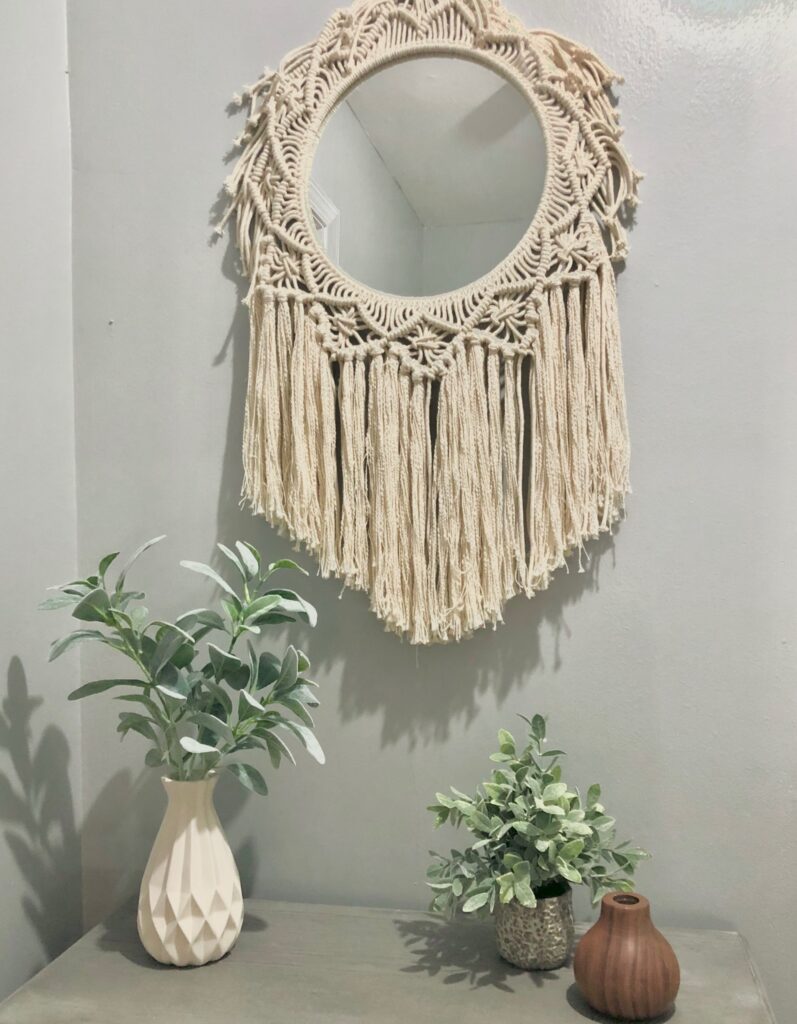 We used greenery and natural textures for decor that keeps the home flowing from room to room.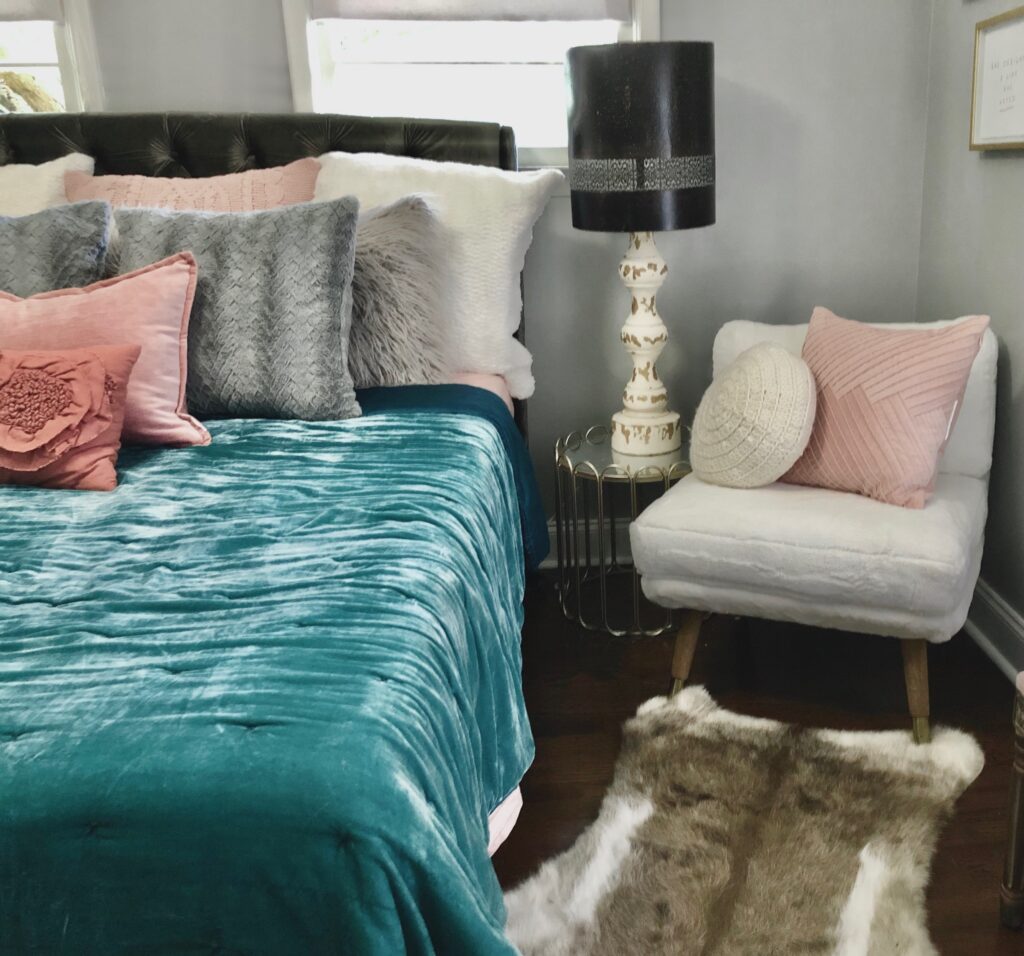 In Sara's master bedroom we created a haven bedeviled with jewel tone colors and sumptuous textures.
We love the before and after make-over of the master bedroom!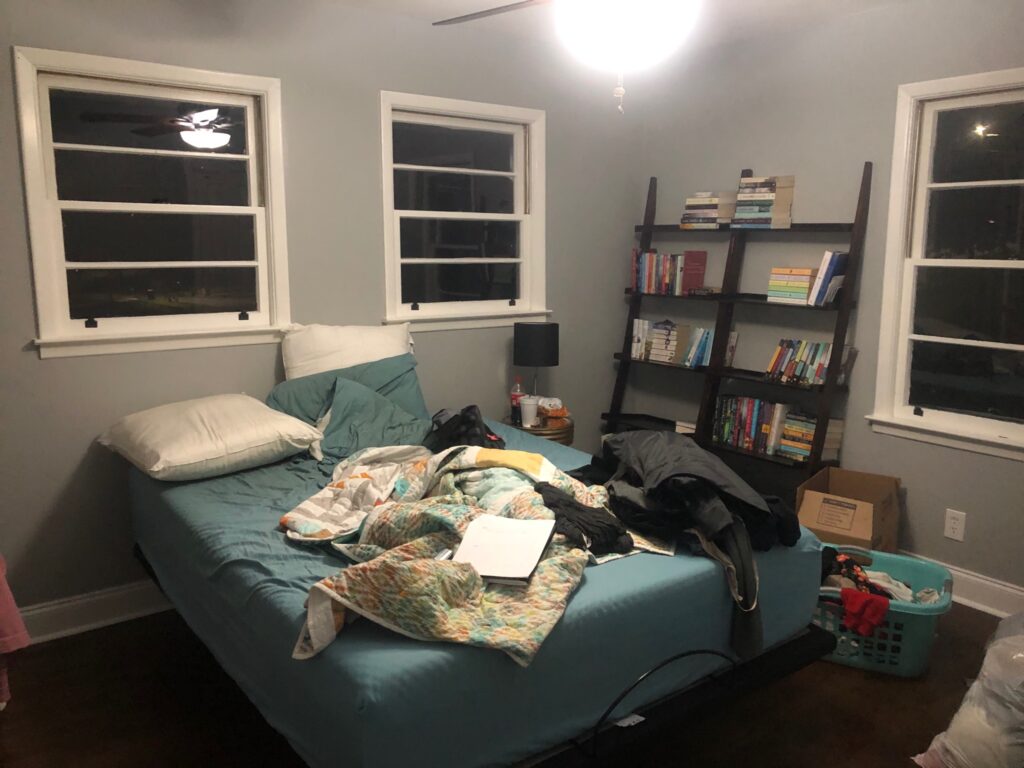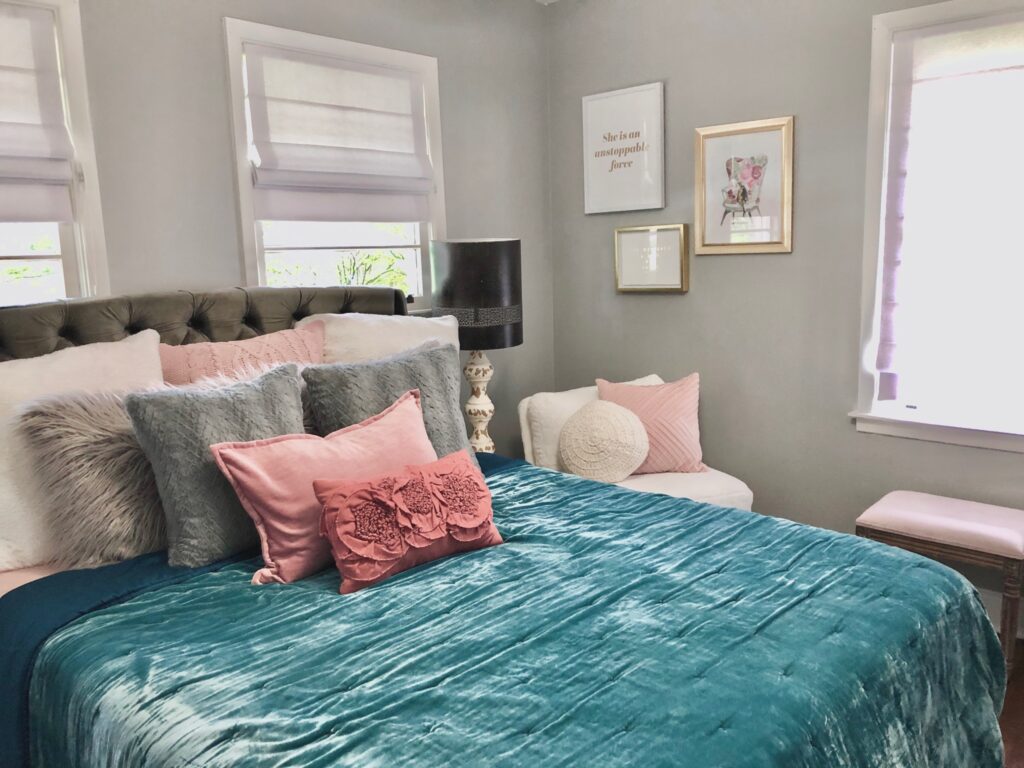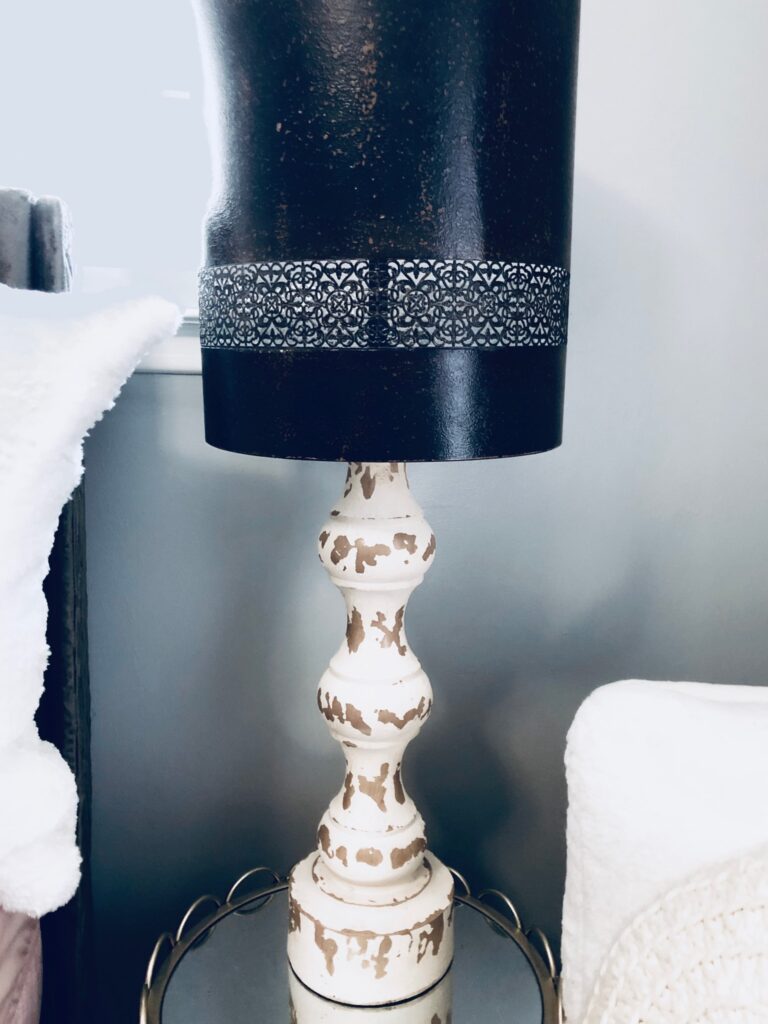 This one-of-a-kind lamp we found is definitely a showstopper.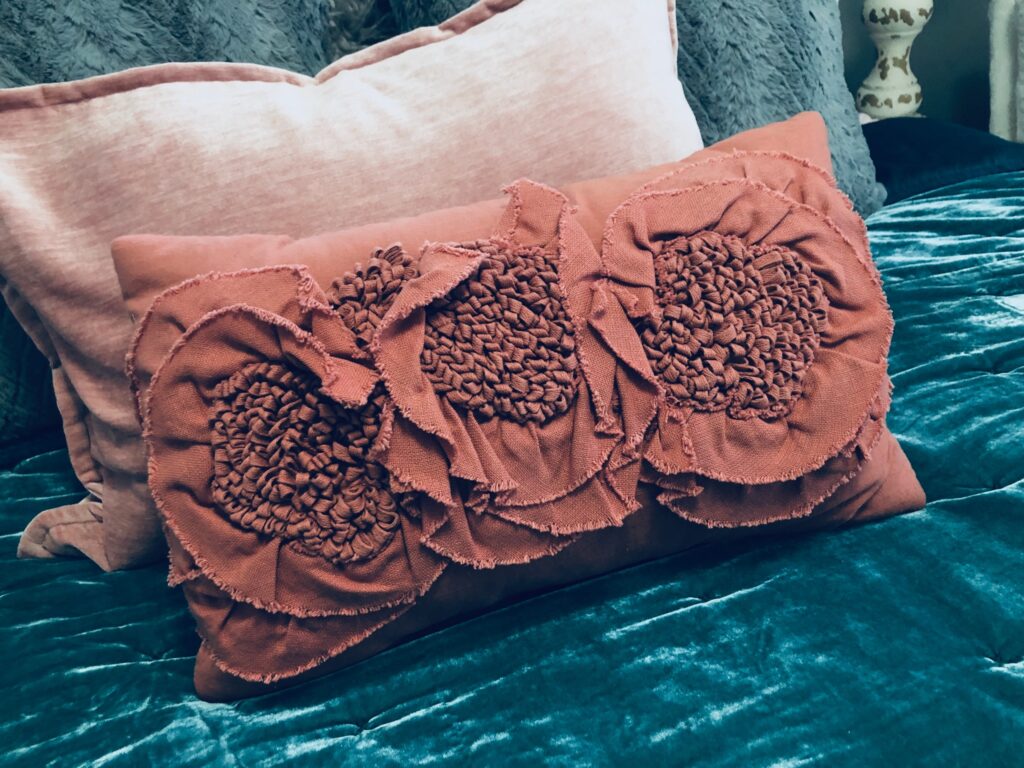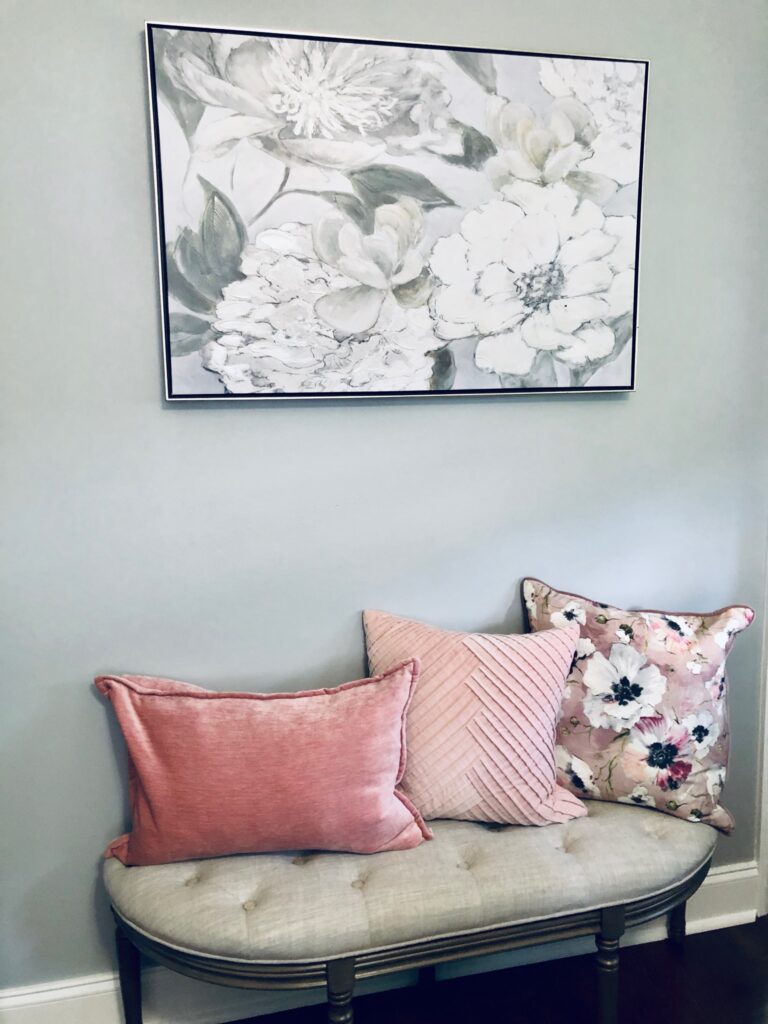 The variety of beautiful colors, plush textures, floral patterns, and rich furniture finishes in this room take its wow factor to another level.
This beaded jewelry box and mercury glass candle topped with a budding rose brings an aura of romance to the room.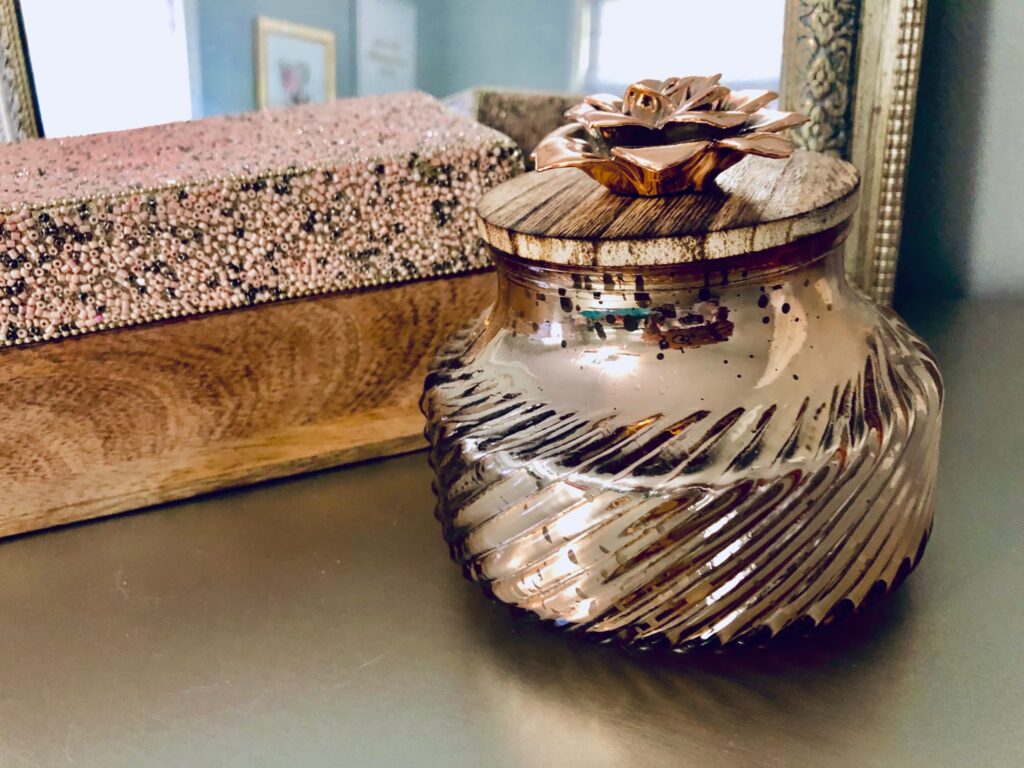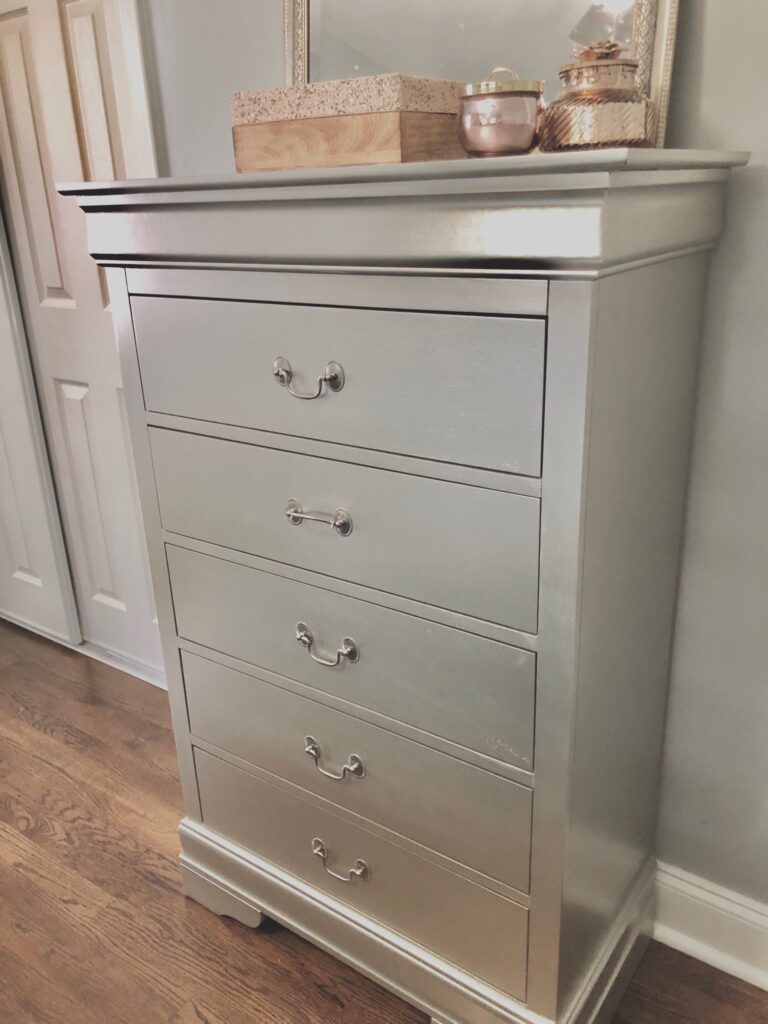 We took this bare corner and filled it with just the right sized chest of drawers in just the right shimmering finish!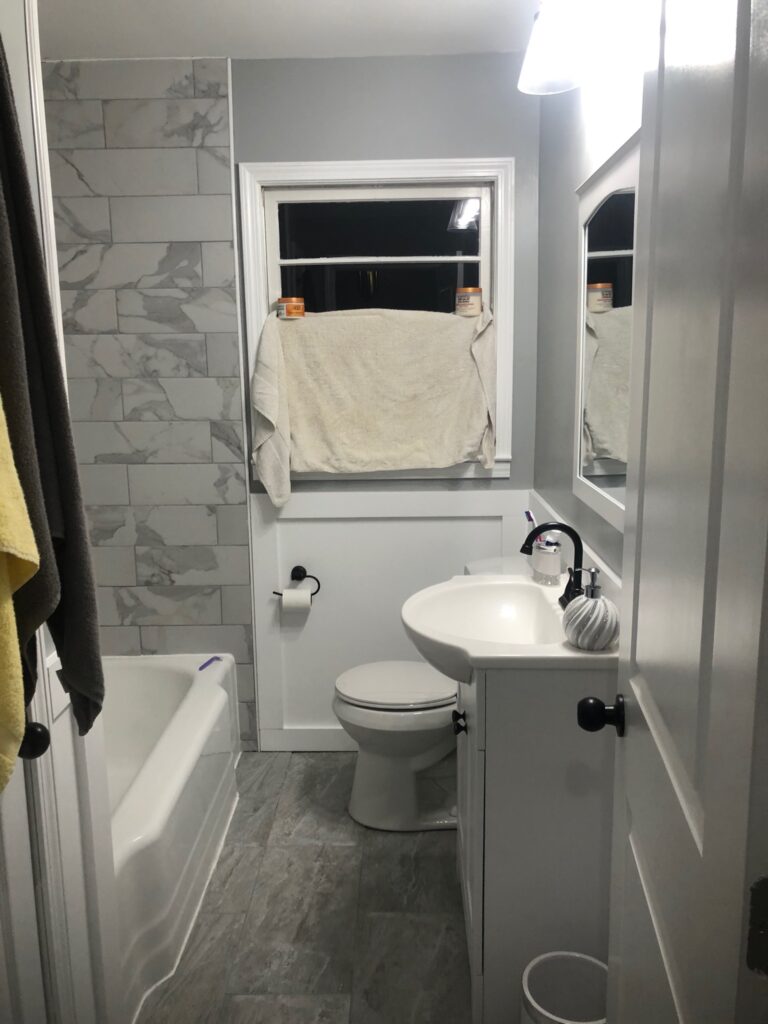 We also love our powder room before and after!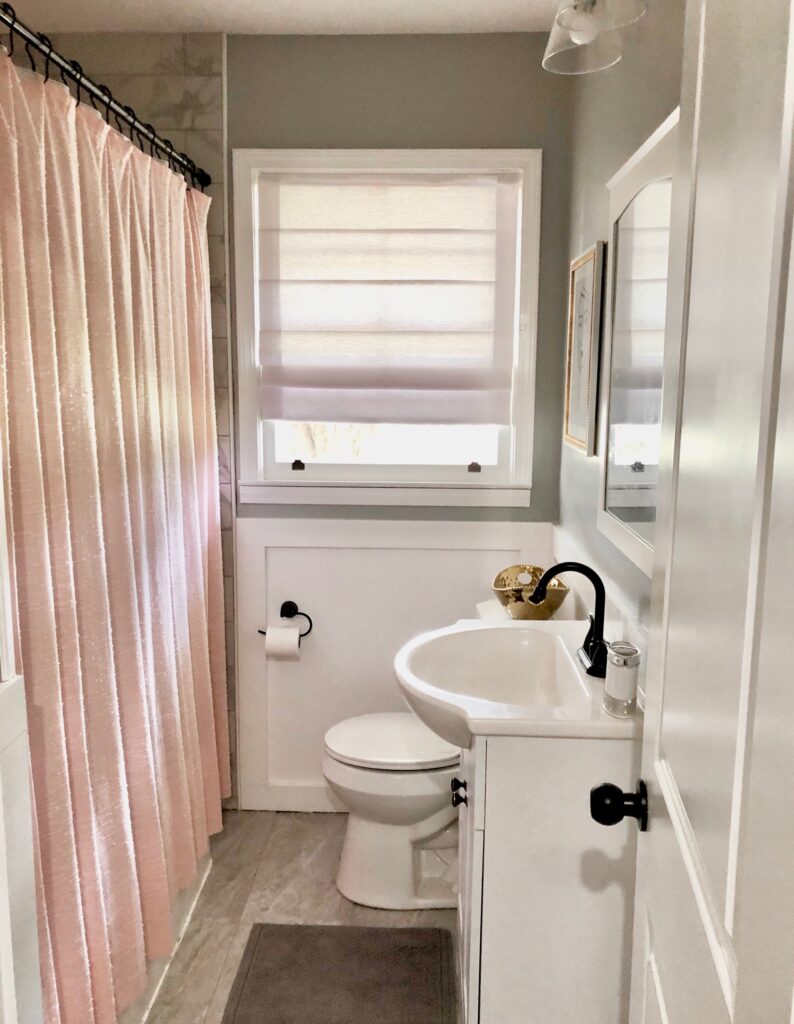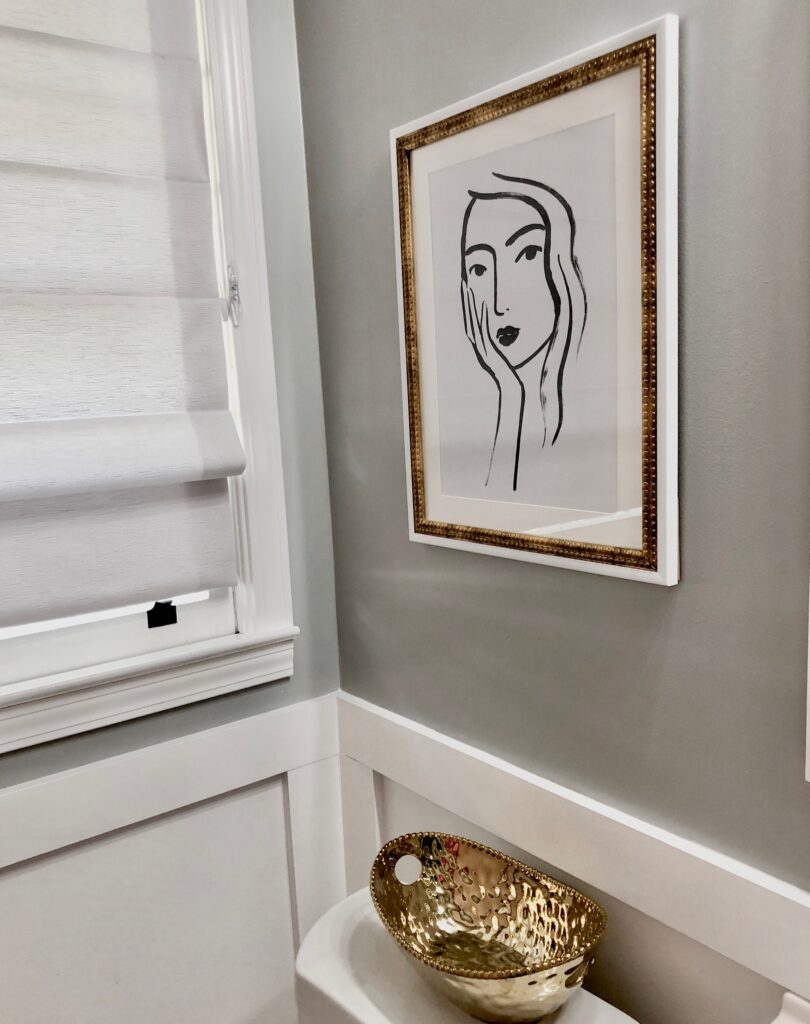 We used the same feminine touches in the powder room that we used all throughout the house. After all, this is a house of all girls. (Even including the two cats!)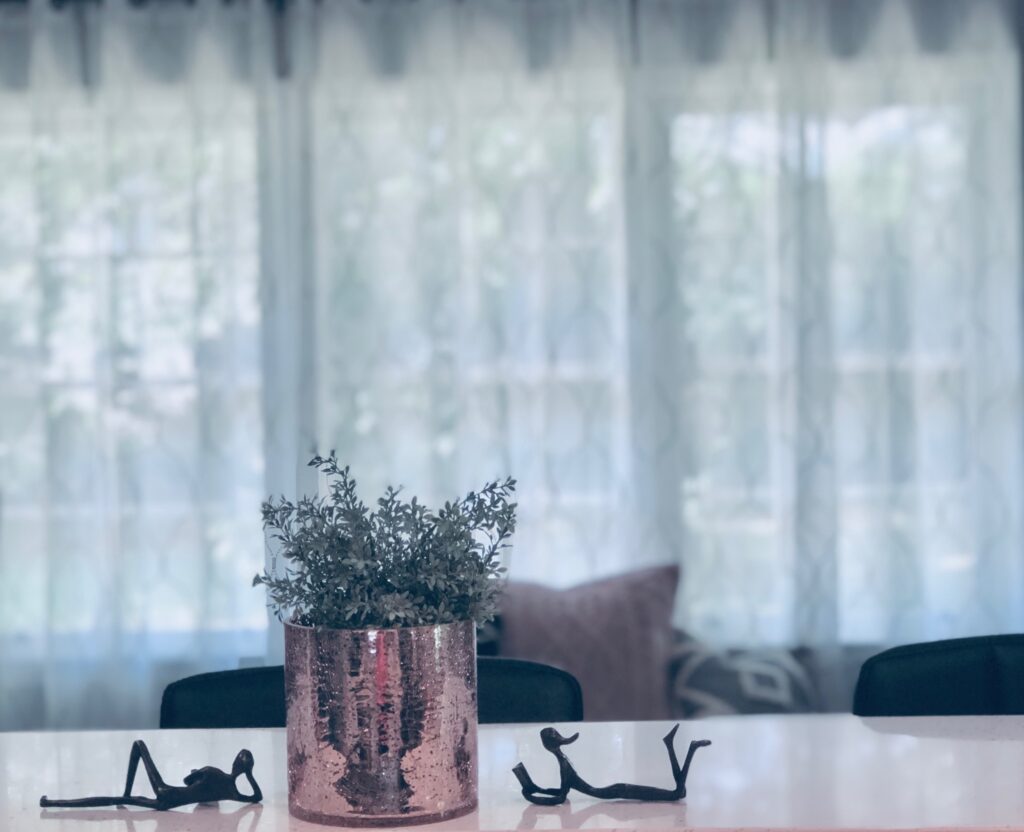 Simply put, in this home, beauty is everywhere.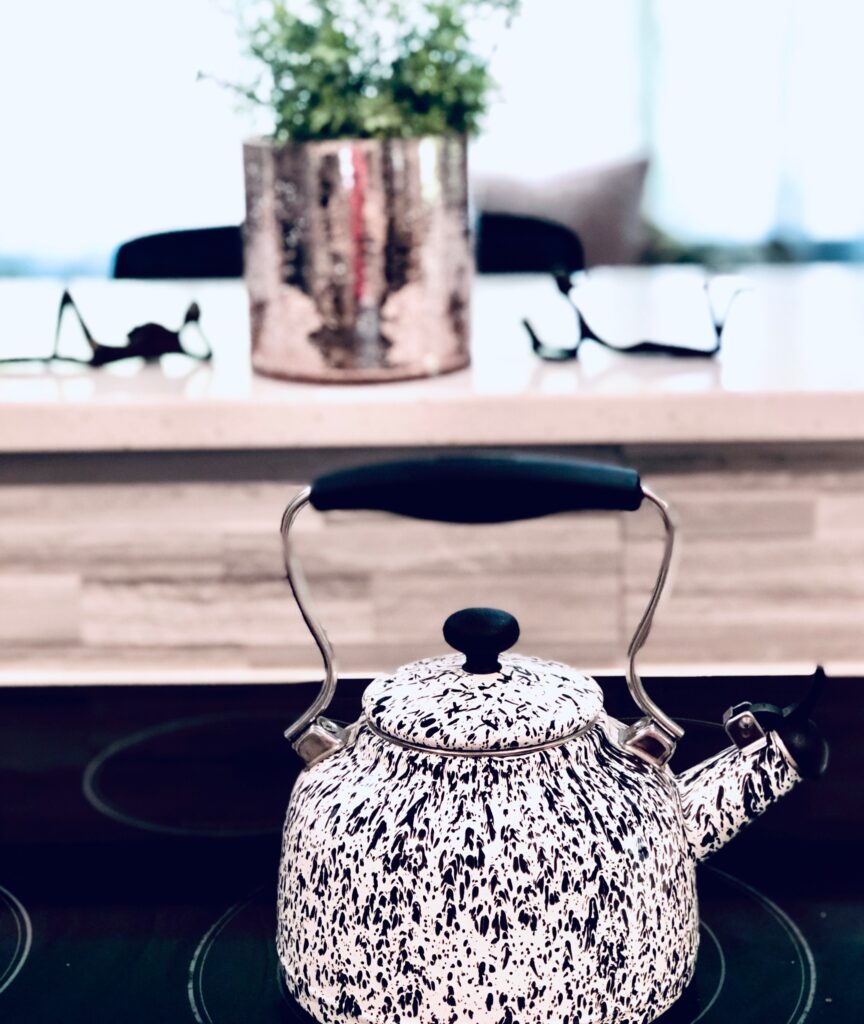 To top this new cottage style home off with perfection, we found a black and white tea kettle for our "tea lover" homeowner.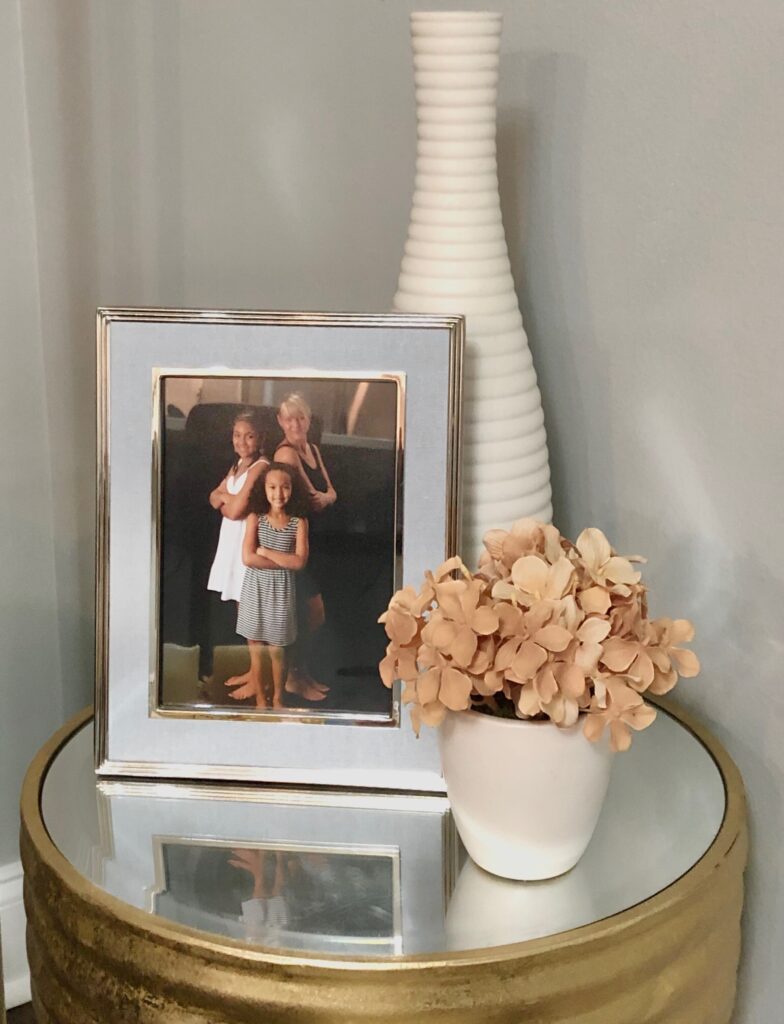 A new home, a new attitude, and a new lease on life. We feel empowered just being a part of it all!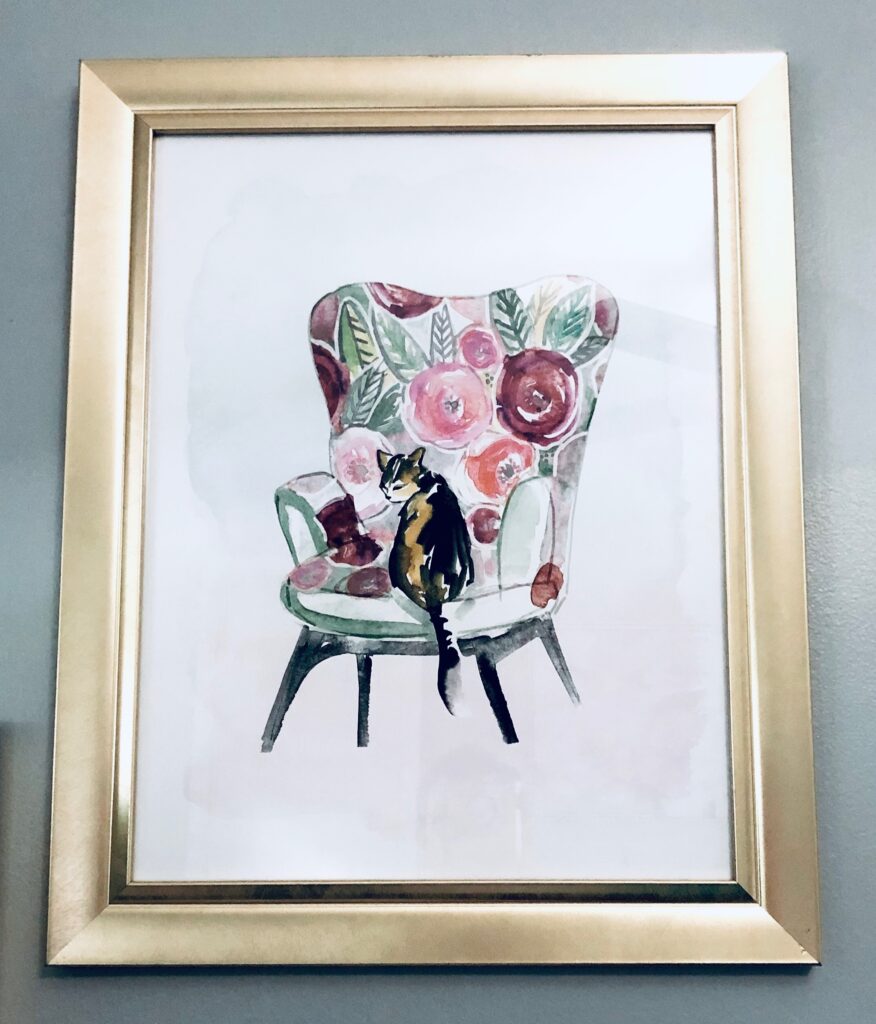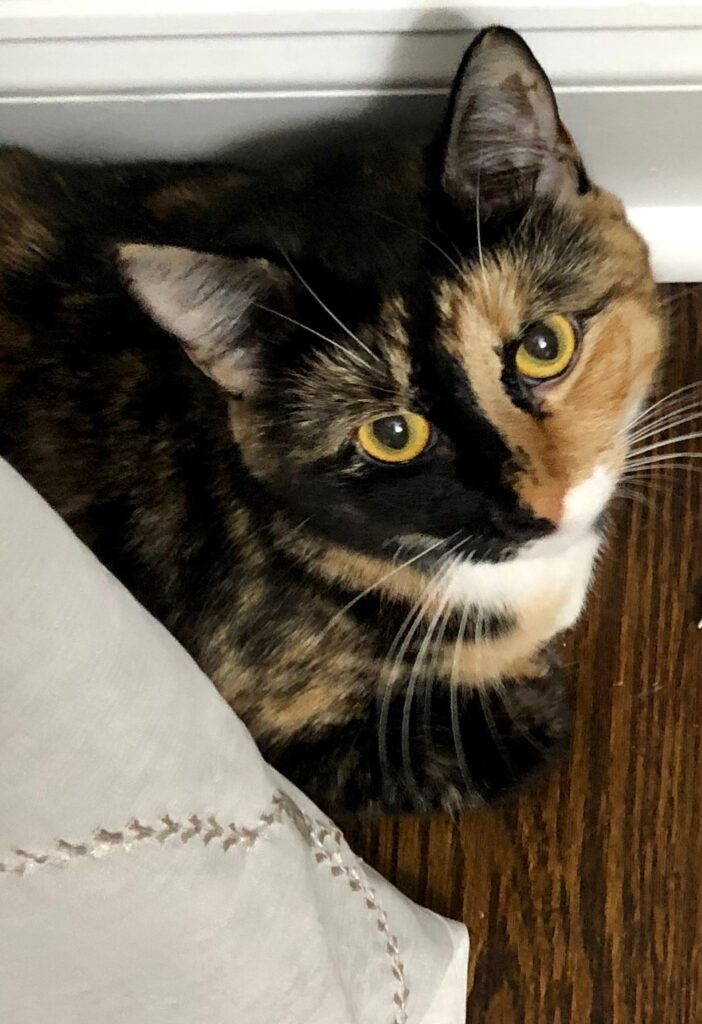 However, who gets the awards for best exhibiting the relaxed atmosphere, the joyful spirit, and the overall perfection of this cozy cottage re-do? Well, there's just nothing like hearing adorable, little kittens in the house playing and purring. The Hickman House happily contributed to this before and after transformation, but this little kitten and her sister most definitely win the prize!